That huge client payment just landed, and you can finally check your bank balance without seeing tumbleweeds.
You might be tempted to withdraw that cash and blow it on new threads and toys, but pump the brakes for a second.
You want more payments like that, yes? If so, hold off on the shopping spree and return that money to your business.
Long term-thinking is where it's at, and with the tips in this long-form piece, you'll be setting yourself up for more windfalls in the future.
Here are 11 ways to reinvest your profits for long-term, sustainable growth:
Raw materials
Equipment
Quality control
Marketing and sales
Hiring
Branches and space
Products and services
Website
Training
Insurance
Paperwork
Let's walk through each investment.
1. Raw materials
This point is especially relevant if you run a goods-based business. Stock gets cheaper when you buy in bulk, and a windfall allows you to stock up at a lower price.
The less money you spend on inputs — cloth for a tailor, meat for a butchery, or massage oils for a spa — the more money you make on sales.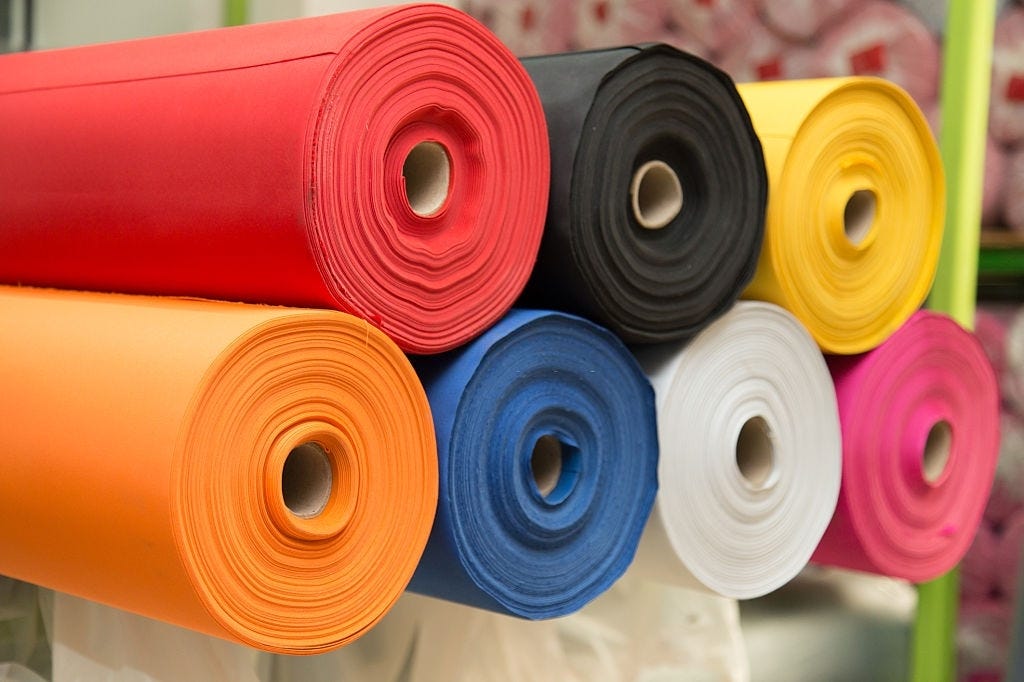 Meat is an especially salient example. The next time you're at the grocery store, look at the price of beef, fish, lamb, pork, or chicken.
You'll notice that larger portions cost less per kilo. The difference of a few bucks might not be much, but multiply those savings across hundreds of kilos of meat and it quickly adds up.
These savings make a big difference for a small business trying to keep costs under control.
With digital businesses, the math looks a little different.
Digital businesses spend more on software subscriptions, but these tools subscribe to the same laws of bulk buying: the longer your subscription, the less you pay.
For example, if you're a graphic designer or professional photographer, a month-to-month subscription to all the apps in Adobe's Creative Suite might cost you $79.49/mo.
Sign up for an annual commitment, and the price drops to $52.99/mo.
If you were making only $100 a month before, your margin more than doubles from $20.51 to $48.01. That's a 134% price increase in your profits.
What would you do with 134% more money each month?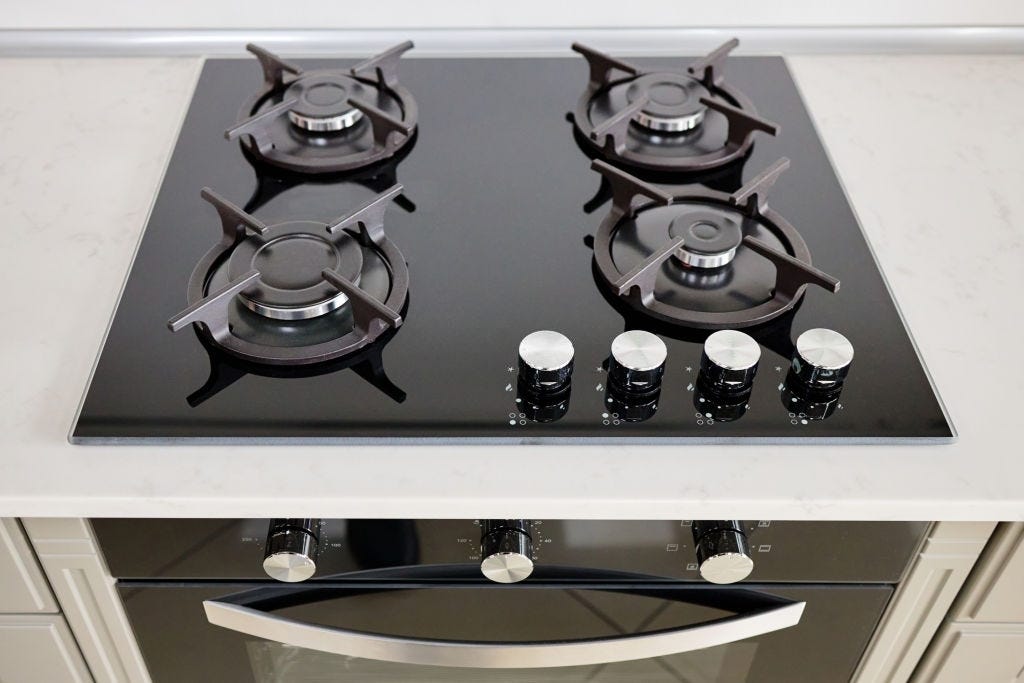 2. Equipment
Every business uses specific tools to get the job done:
A music producer needs speakers and mics
A food truck needs gas and a stove
A tailor needs a sewing machine
As you earn profits from your business, invest in better equipment to help you serve your customers more efficiently.
Paying for these upgrades may dent your cash flow in the short term, but investing in the right tools pays off down the road.
If you can't afford the full, upfront cost of new equipment, pay it off in installments using the increased profits you'll generate.
For instance, say you're a food truck owner currently flipping one burger a minute with your grill and charging $5 per burger. In an hour, you'd make $5 * 60 = $300.
Now, say you spotted a better grill at the store that can cut the time it takes to flip a burger down to 30s, but it costs $1,500.
You'd need to flip 300 burgers (5 hours of work) to afford that new grill using your current grill.
But if you bought the new grill and put it to work, it'd take you half that time – 2.5 hours – to make back your money.
Setting yourself up for long-term growth often takes a small hit in the short term.
3. Quality control
Stocking up cheaply and buying new equipment is great, but it's easy to skip over the basics in the process.
No matter how fast you grow, you must maintain high product quality and service delivery standards.
Fortunately, more money means you can invest in quality control measures that free you to focus on what matters: offering better products and selling more stuff.
For example, if you're a freelance designer, you could invest in stock photography or vector files to add to your design library.
This makes your designs more dynamic and allows you to charge more for each project.
An SEO specialist could invest in a tool like Hexowatch, which monitors websites for changes or errors.
If you're a professional writer, you could invest in an editing tool to improve your work, while a photographer could hire a photo retoucher to help them deliver high-quality pics.
No matter your profession, raising your standards for both the work and customer experience is vital.
4. Marketing and sales
In the early days of your business, you likely earned your first sales from friends and family.
This isn't scalable as you only have so many friends and relatives (unless you were popular in college or have lots of cousins).
A solid sales and marketing strategy is crucial to attracting new audiences and scaling your business.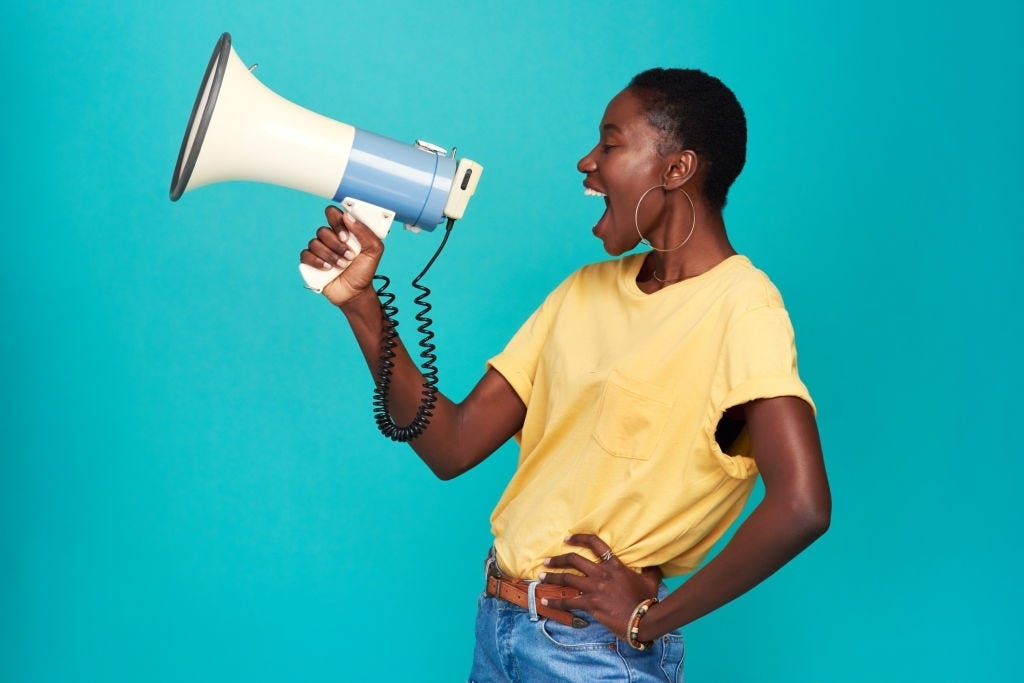 Depending on your product, you can boost your brand visibility and revenue by investing in the right marketing channels.
These include:
Search (SEO and pay-per-click advertising)
Outdoor advertising
Social media
Radio ads
Print ads
Assess how you currently reach out to, engage with, and close new prospects:
Do you have a channel strategy?
Are you segmenting your target market?
How are you handling proposals and invoicing?
Is there a specific script you use to guide each sales conversation?
Map out your sales and marketing strategy and make improvements where necessary.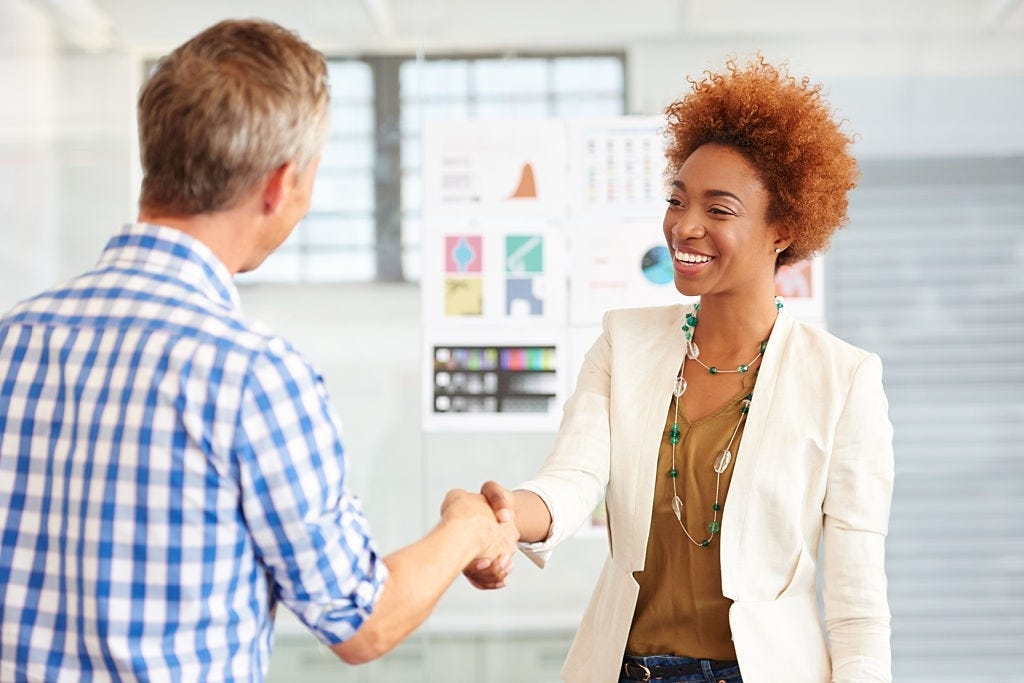 5. Hiring
You will eventually need more hands on deck as your business grows, whether hiring full-time employees or bringing on contractors and freelancers.
While hiring can add new skills to your team and lighten your workload (especially if you're a solopreneur), new hires mean higher monthly overheads and more admin.
You can mitigate these issues by hiring slowly, in stages, and choosing the right person for each job carefully.
Decide what roles you want to fill and the skills you'll need for those positions. Create job descriptions that highlight the duties and KPIs of each role.
With these job descriptions in hand, start searching for top candidates who are a good fit for your business.
You can post your job ad on sites like LinkedIn, Indeed, and Remotive (if you're hiring remotely).
You can also ask former colleagues, clients, and customers for referrals.
Follow up by scheduling 1:1 interviews with your top candidates to narrow down your search and pick the best one(s).
6. Branches and space
If your business is growing fast, consider moving to a bigger space or opening more branches.
If you're a retail or manufacturing-based business, more space allows you to set up more equipment, hold more stock, hire more people, and accommodate more customers.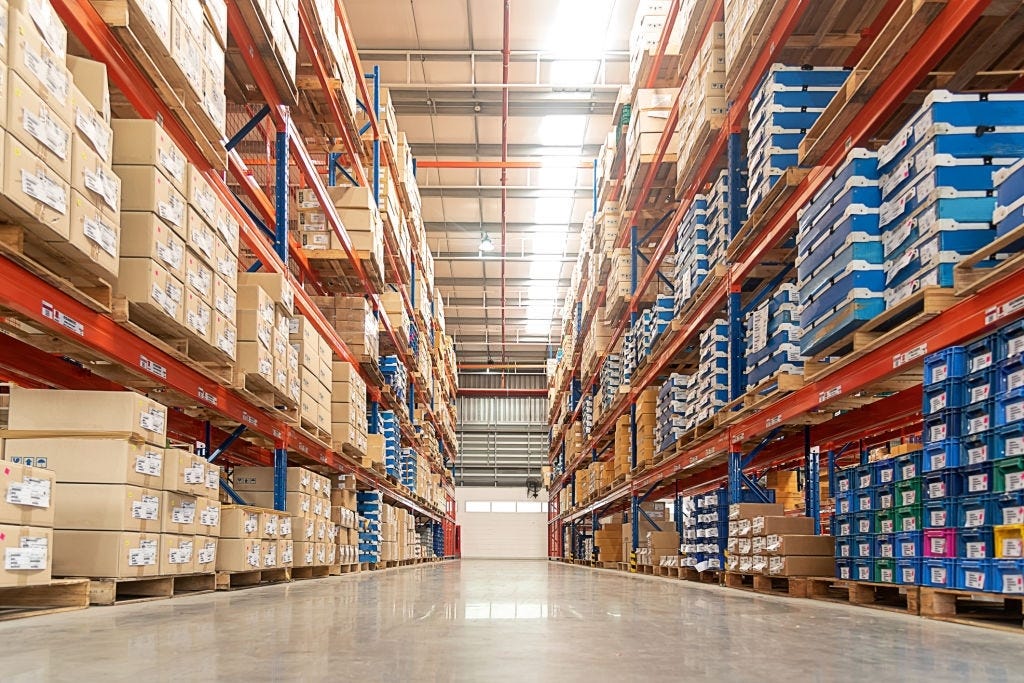 Opening new branches closer might make more sense if your customers arrive from afar to purchase your products.
The same applies to a service business (e.g., a spa or a design agency).
The type of space you want to move into determines your monthly rentals and lease period.
If you're moving out of your local café to that swanky WeWork in town, you might need to commit to a lease with more terms and conditions.
Explore all your options and plan ahead of time to avoid getting stuck with a lousy deal on short notice.
7. Products and services
You can also expand your product offering to give your customers more options to buy from you.
For example, if you're an auto mechanic, you could set up a car wash on your premises.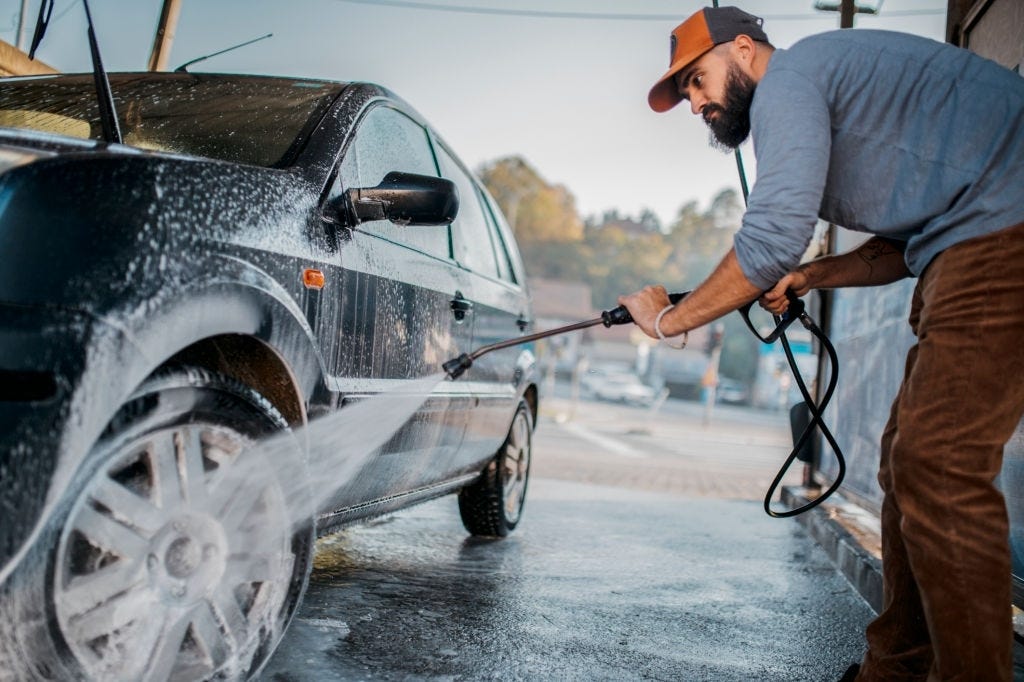 A professional photographer could start selling prints and frames, while a caterer could start selling appliances.
Pick adjacent products and services that complement your existing line-up.
This type of expansion extends beyond just products and services into events.
A book store could host an annual book fair that showcases its books, for example, while a designer could host her own fashion shows and feature her pieces.
A writer can go on the speaking circuit to discuss their topic, while a wedding planner can host an annual wedding expo.
Such extensions directly use your core products and provide you with additional income from ticket sales, membership fees, and consulting fees.
8. Website
Your business can benefit from having a website. If you don't have one yet, consider developing a new website or refreshing your existing one.
A modern, mobile-friendly website helps you attract and convert more prospects.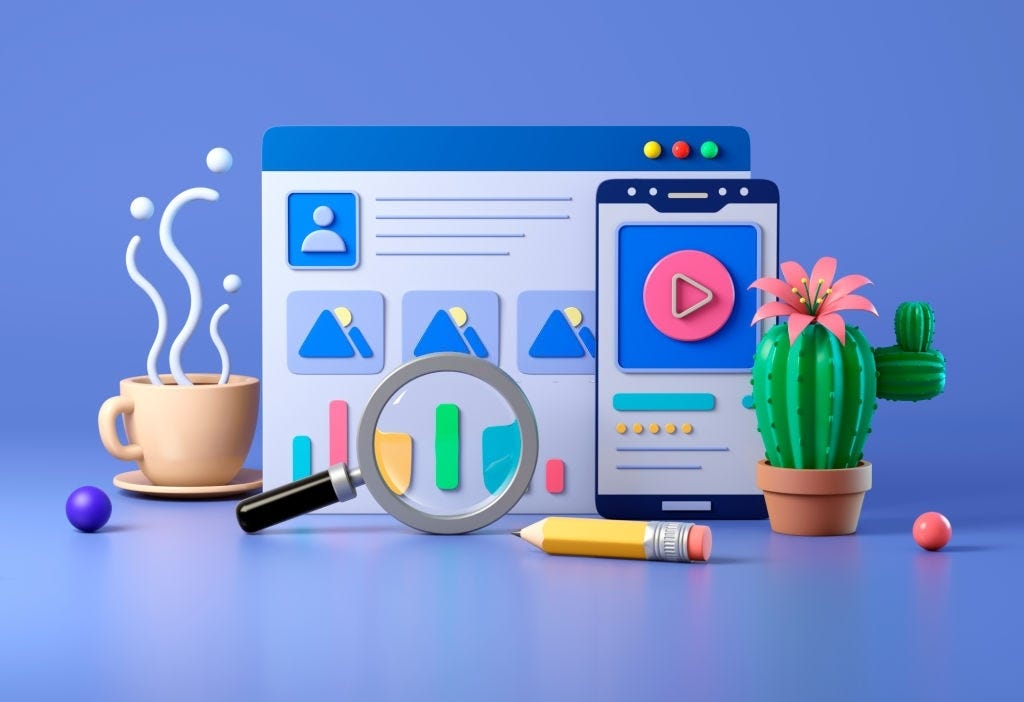 For most business websites, the following pages or sections will suffice:
A homepage/landing page
A 'Services' or 'Products' page (with pricing where appropriate)
A section showcasing your team (if you have one)
A contact page with your phone number, physical address, email address, and social media links
You'll want a website that supports online payments and inventory management if you sell products online.
You can use platforms like Shopify, Squarespace, and WooCommerce for that.
Available payment providers include PayPal, Square, Stripe, PayFast (for South African businesses), and Paystack (for African businesses).
Although each business is different, all websites must consider elements like:
Responsive design (to make it mobile-friendly)
Search engine optimization (SEO)
User experience
Branding
Don't forget to work on your content strategy as well. You can hire a web design agency or content marketing strategist to help you design an excellent website for your business.
9. Training
As you expand your team or scope of work, set aside a budget for ongoing training to ensure you're performing at your best.
For example, you might have started your graphic design business with basic knowledge of Adobe Creative Suite.
To take on larger clients and more complex briefs, you might need to deepen your knowledge of how those tools work.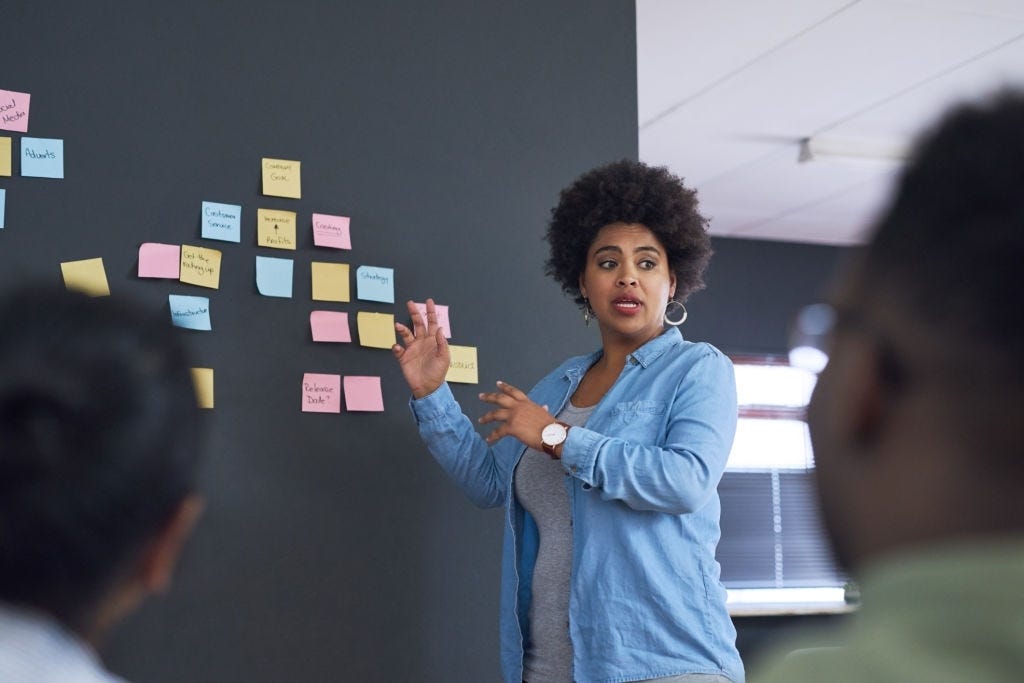 YouTube is your friend here, but for other types of businesses like legal services, accounting, and real estate, ongoing certifications (and re-certifications) are key to staying on top of your game.
The same goes for your team. Plan to train each member of your team at least once a year.
You don't have to do this through expensive, individual short courses either.
You can bring in an expert to give a 3-day training and refresh your team's knowledge of systems and processes.
The more they know, the better they perform – and the more money your business makes. To get the best out of your training, follow these tips:
Pick a good training program, even if it's pricier
Price plays a big role when deciding where to go for further training, but you get what you pay for.
Sure, you can fire up YouTube and spend a few hours learning how to make fancy dishes for your private chef business.
But if you're looking for something more structured and directed, find an expert and pay them for their expertise.
Learn to write
Writing sharpens your thinking. When you're just starting out, good writing helps you craft better:
Product descriptions
Mission statements
Business proposals
Emails
Ads
As you expand your role and rise up the ranks, writing well helps you communicate better with customers, co-workers, suppliers, and investors.
A team that writes better also makes fewer mistakes and fleshes out ideas better, so build a culture of writing in your organization.
You can also practice by starting a blog.
Practice what you learn
It's easy to go for a management training course and breeze through the modules, but applying what you learn to your business helps you benefit faster.
For example, if your training program involves crafting a marketing strategy for an assignment, review your current strategy and use that as a case study.
When you learn about a new sales model or technique, apply it to your existing sales processes.
This sort of real-time application accelerates your learning and growth.
10. Insurance
Insurance isn't something most founders think about – until a camera breaks, a laptop gets stolen, or a critical machine breaks down.
The tools and people you work with are prone to loss, damage, and illness.
The more concentrated your work is on a small number of tools and people, the more critical it is to have insurance.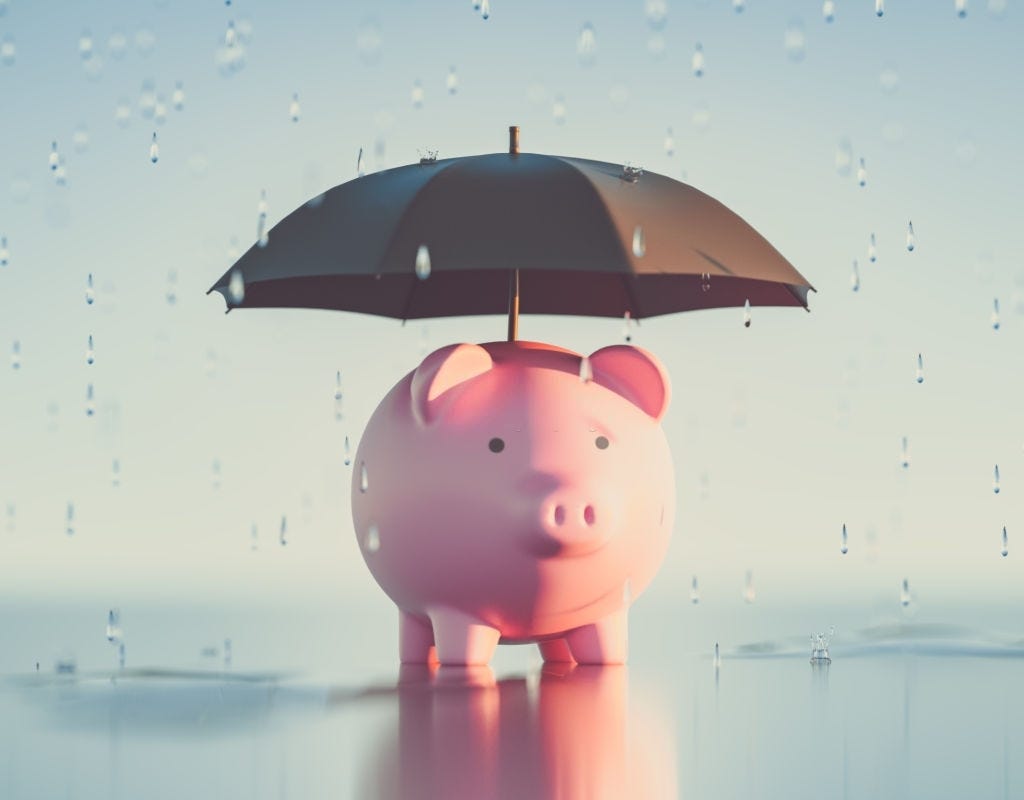 This is especially true for freelancers and service-based businesses where a computer virus or theft can leave you unable to work and earn.
Insurance may seem like an unnecessary expense ("We haven't been robbed in forever!"), but it's one of those things you'll wish you had when something terrible happens.
There are different types of insurance to look into, such as:
A) Business property insurance
Business property insurance covers your premises, the contents within, and income loss due to a claim.
It protects you in case of unexpected fire, theft, water damage, or a building's collapse.
B) Product liability insurance
Product liability insurance protects your business against lawsuits and liabilities arising from how your goods are made, sold, or used by third parties.
For example, if you sell a faulty printer to a customer and that printer ends up causing an electrical fire, you might get sued for damages.
Product liability insurance can help cover the costs of defending yourself against such a suit and may also provide coverage if you're found liable.
C) Business interruption insurance
Business interruption insurance (or business income coverage) helps replace lost income if something interrupts your business activities, such as a fire, theft, or hurricane.
If a virus spreads globally and governments shut down all businesses in your industry, this type of insurance would cover your lost income.
D) Workers' compensation insurance
Workers' compensation insurance covers your employees in the event of an accident.
If one of your workers falls in your shop and breaks their arm, this type of insurance pays for their medical bills and covers all or part of their salary.
E) Professional liability insurance
Professional liability insurance covers service businesses like architects and software developers.
It's also known as errors and omissions insurance (E&O) or in some countries as professional indemnity insurance.
This type of insurance covers you if you're sued by a client for technical mistakes or malpractice while performing your duties.
An excellent way to avoid this? Training.
F) Health insurance
Health insurance covers you from expensive medical bills if you get seriously injured or sick – like if you fall and injure yourself while working from home.
This is doubly important if you're a solopreneur, as surgery or a prolonged illness could leave you bankrupt *and* unable to work while you recuperate.
G) Commercial auto insurance
If you own a vehicle used for business activities, get commercial auto insurance – especially if it's your only vehicle.
If your car gets damaged or stolen, this type of coverage will repair or replace it and may even provide a loaner you can use in the meantime.
11. Paperwork
Look, I get it.
You started your business to make some cash on the side and never bothered to register it properly.
But if you want to swing for bigger contracts with more established clients, you'll need to get your paperwork in order.
This means ensuring:
Your business registration is up to date
Your financial statements are in order
Your taxes are paid up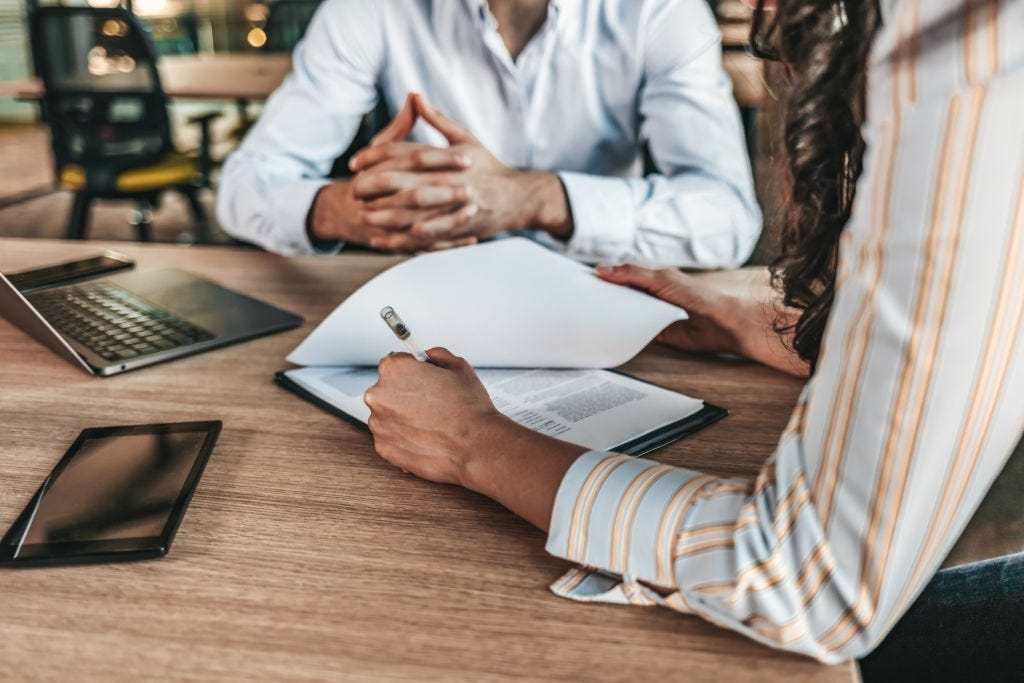 To get this right, you might need to hire a business lawyer or an accountant as appropriate.
A lawyer can also review your contract templates to remove or amend clauses that might open you up to liability later.
Reinvest in your business today
Growing a business goes beyond crafting and selling great products.
It's about continually improving your systems and processes.
From buying new products and equipment to training new hires, every investment you make builds a stronger foundation for your business so it can make you money down the line.
Prioritize the investments you need to make today so we can pop champagne on your yacht in 10 years.
Till next time,
Mo
---
In my last post, I explained what SEO is and why it's essential for your business. Read it:
If you loved this post, share it on social media and subscribe for more.
---
Need to talk about your brand, career, or project? Get in touch.
Mohammed Shehu, Ph.D. writes on content and marketing for creators and brands. You can find him online @shehuphd everywhere.